A young supporter goes the distance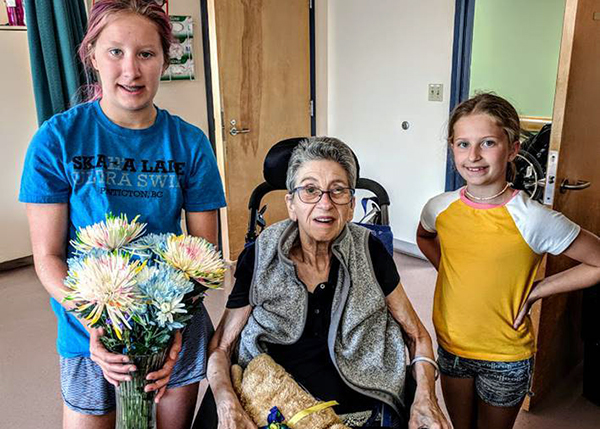 At just 13, Issie Grecoff became the youngest competitor to complete the Skaha Lake Ultra Swim, an 11.8 kilometre open-swim course in British Columbia.
Marathon swimming requires mental and physical strength and perseverance. Fortunately, endurance is in Issie's blood. Her grandfather completed two Iron Man marathons when he was in his 40s. Over the last 10 years he has braved an even harder challenge: caring for his wife of 54 years, Joan, who has Alzheimer's disease.
Issie's grandparents have been a big influence in her life. Seeing her grandmother's disease progression and the challenges her grandfather has faced inspired Issie to use the swim competition as a fundraiser for the Alzheimer Society of Canada. "I wanted to try and raise money for something that I care about while swimming," says Issie. To date, she has raised $4,000 for research into the cause and a cure for Alzheimer's disease.