John Ryan: Honouring people living with dementia through art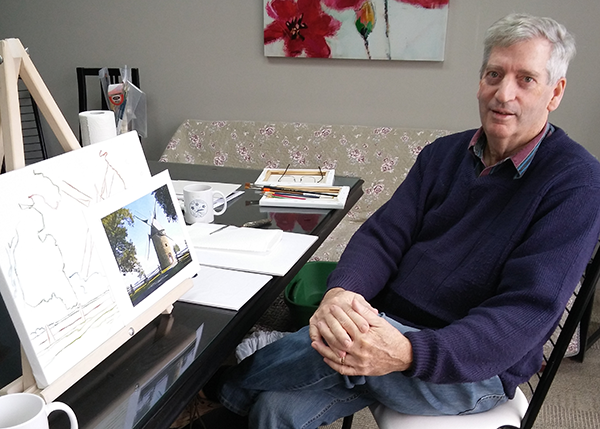 Last fall, Quebecois artist John Ryan found himself directing the brushstrokes of a retired farmer in the southern part of the province. The farmer, who lives with dementia, was helping Ryan with his latest project—a mural to honour the resilience and talents of those living with Alzheimer's.
On his tour of Quebec's 20 regional Alzheimer Societies, dozens of people with dementia contributed to the mural.
"Coming into this I had very little knowledge of what it's like to live with this disease," he says. "You don't know what to say."
Since then, Ryan's discovered that it's easy talking to people with dementia. When he met a woman who communicated by singing, Ryan told her that he likes to listen to music whenever he paints. "She just beamed at me," he says. "You have these positive experiences no matter how severe the disease. There is a lot of person left. A lot of talent. A lot of good times. We just have to make the effort to be involved."
The mural was on display in Montreal during Alzheimer's Awareness Month this past January.